Japanese
Pop culture
to the world
ANIFTY is a blockchain-based platform that rewards a global anime character community and strengthens the relationship between fans and creators.
The name 'ANIFTY' stands for Anime and NFT.
A Safe Place where your work
is appreciated.
Our philosophy is to 'increase the lifetime value of creatives'.
In other words,
– To create an environment in which creators can work more easily
– To raise the value (price) of creators' works
– To support creators through technology

The environment surrounding cryptocurrencies, Web 3.0 and NFTs has been changing rapidly.
What role should ANIFTY play in this context?
It is not only to be a place where illustration NFTs are bought and sold, but also to be a gateway for creators to try their hand at NFTs.
We also believe that ANIFTY should be a safe place where works can be delivered to collectors who recognise the value of the work and love it.

Reveal your work
to the world from ANIFTY
ANIFTY is a group company of Creek & River Co., Ltd., which has been supporting creators for many years.
ANIFTY will utilise its experience and network to help creators grow as professionals.
We will make ANIFTY a place where collectors can choose and obtain NFT with peace of mind.
Sell NFTs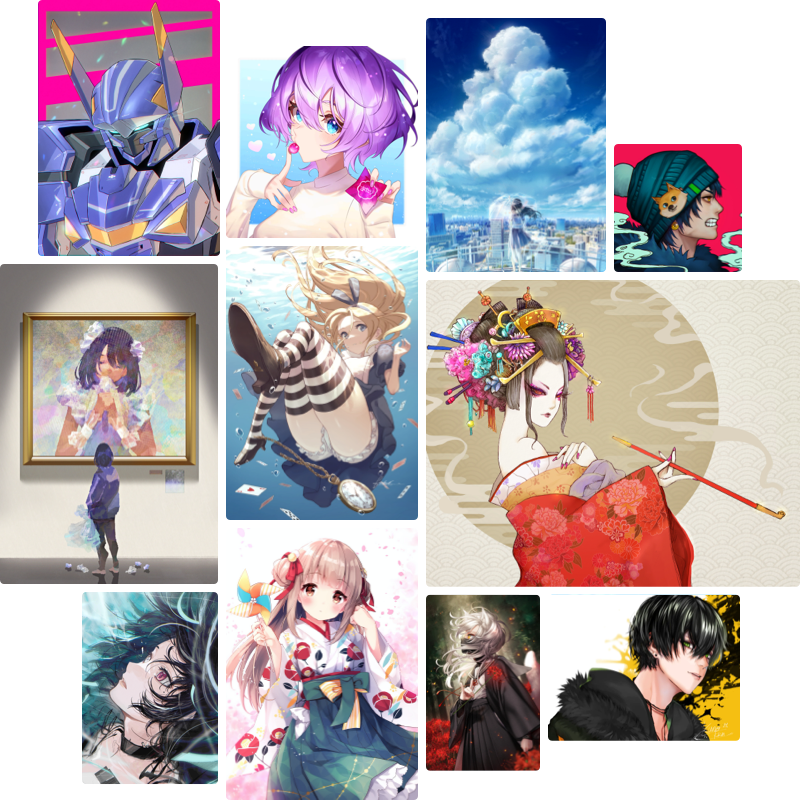 Get your favorite work now!
From now, ANIFTY will
– Organise special features and events
– Add useful functions such as search and derivery
– Various collaborations
and other collaborations to make the website easier to use and easier to find works than ever before.

In the future, we would also like to make the website compatible with secondary distribution functions and file formats such as video and audio, so that an even wider range of content can be enjoyed.

We look forward to your continued support of ANIFTY!
Buy NFTs